With STRATOS, your clients can launch into a new dimension of hearing.
Stronger performance, more connectivity features and even easier handling make these new hearing aids heroes of everyday life.
Explore new galaxies of hearing
NEW LEVEL OF SOUND PERFORMANCE featuring our ingenious new Intelligent NoiseReduction
LIFESTYLE ANALYZER  for increased confidence in performance level recommendations
IMPROVED EASE OF USE with tap control and new personalized features for you and your clients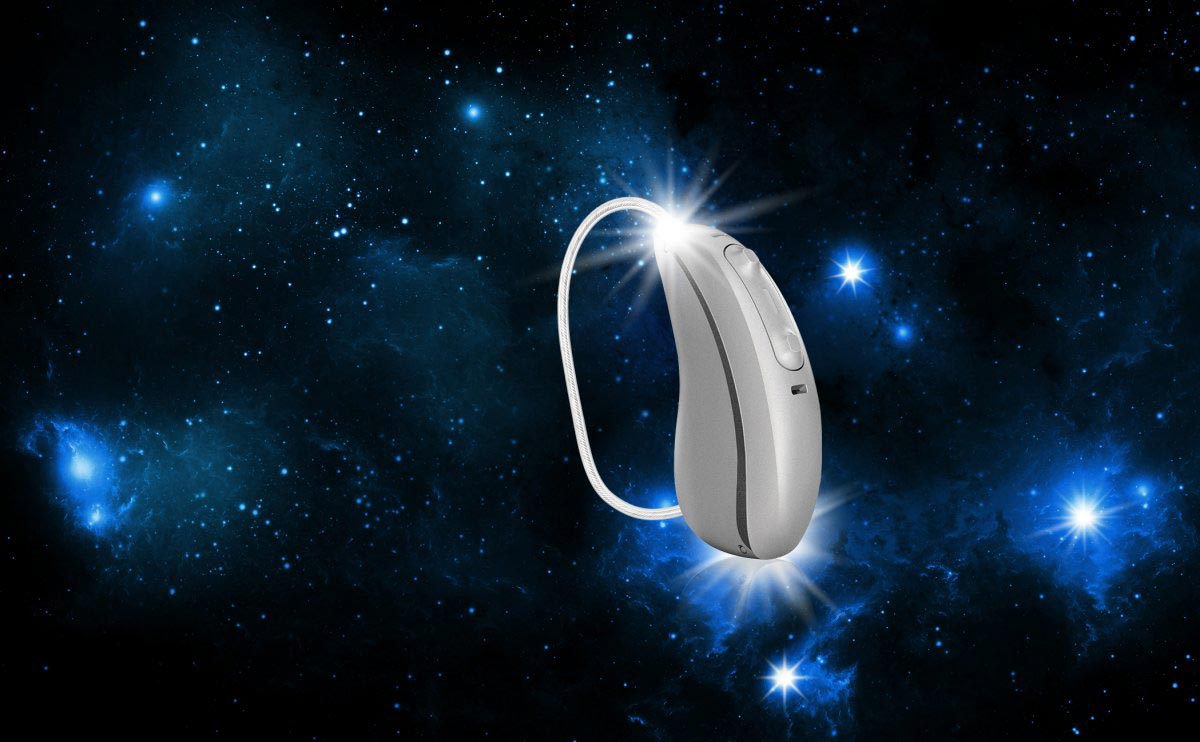 Intelligent speech focus
HANSATON has achieved a new level of hearing performance thanks to improved innovations with STRATOS. Dynamic SpeechBeam works together with Intelligent NoiseReduction to help provide better opportunities for your clients to hear in acoustically challenging situations… like enjoying a relaxed conversation in the kitchen, while preparing a smoothie.
Lifestyle Analyzer
Making decisions easy
Selecting the right performance level is crucial to your client's success with their hearing aids. With myChoice and the Lifestyle analyzer, your client's hearing aids can monitor their listening environments and report back to you how much time they spend in each type. The visualizations in scout allow you to involve your client in the decision-making. You can move from being a salesperson to being an advisor to find the right performance level for your client… together!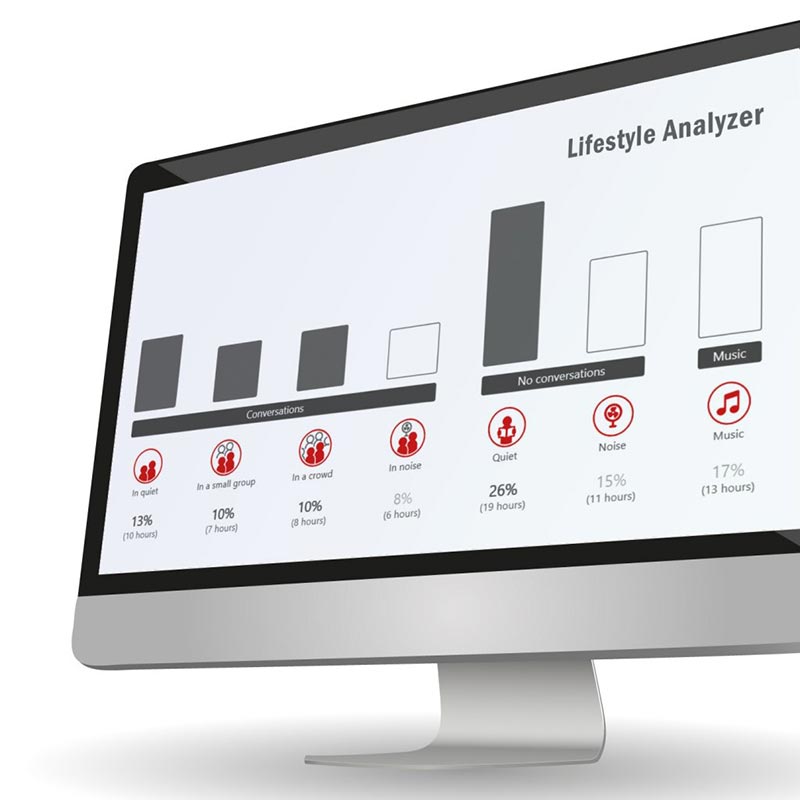 Easy connectivity with all mobile phones
 Enjoy hands-free phone call
Tap control – the easy and effortless way to

Accept & end phone calls
Play & pause audio streaming
Trigger a voice assistant (e.g. Siri2, Google Now™ service…)
Personalize the listening experience with a smartphone.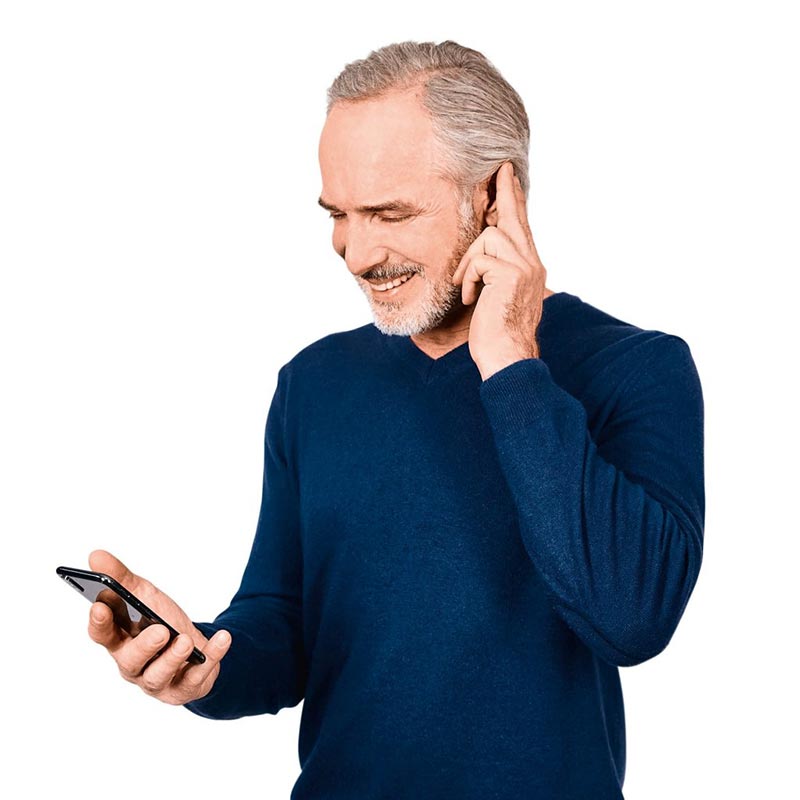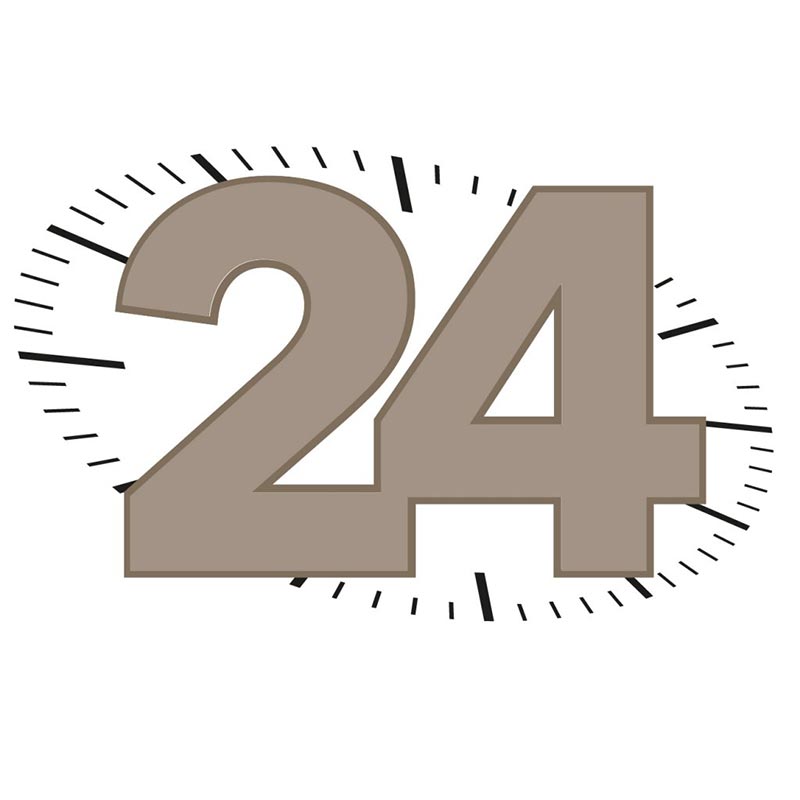 Rechargeable Runtime (charging from 0% to 100% in 3 hours*)
24 hours: Without streaming

16 hours: AirStream technology (TV Connector/PartnerMic)

11 hours: Bluetooth® phone and music streaming
*Actual charging time depends on the remaining battery life, but it will not exceed 3 hours.
Exclusive Designs
COMPLEMENTARY COLOURS: HANSATON wave design in tone-on-tone for an elegant touch
IMPECCABLE DESIGN: Sophisticated refinement to delight your clients
MODERN BY TRADITION: HANSATON stands for beautifully designed hearing aids
Available Colours

Accessories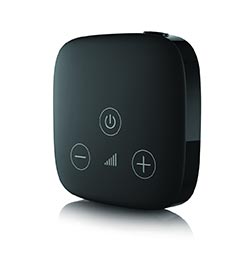 TV Connector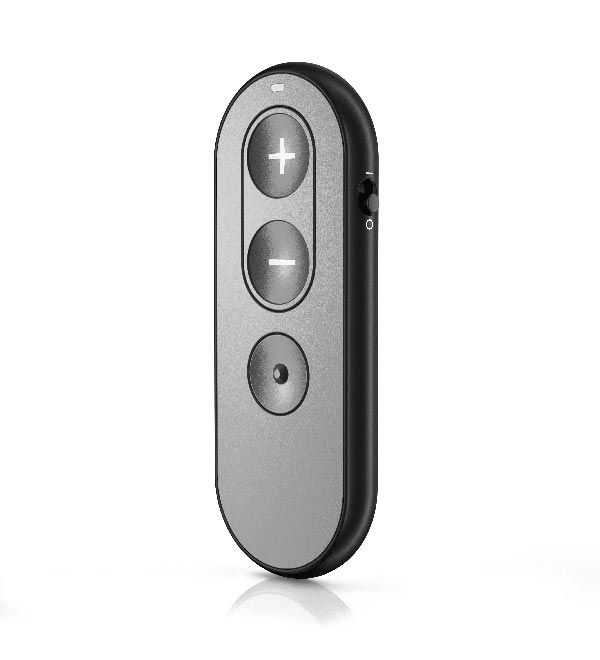 Remote Control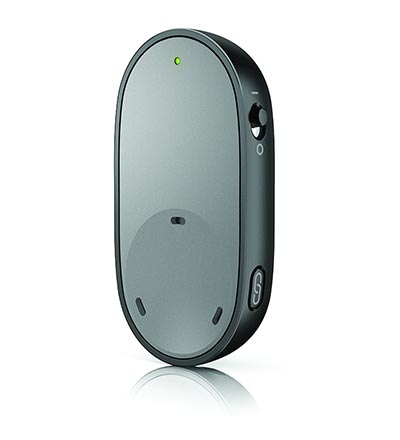 PartnerMic
Roger Receivers