EXCITE Pro. Hear like a PRO
Our new EXCITE Pro product series and its state-of-the-art technology open new doors for you to a perfect listening experience. Do not miss a sound in noisy environments or cozy moments with friends.
The new product series takes HearIntelligence ™ technology to the next level with improvements and new functions. The new hearing systems adapt their performance individually to the ambient volume, regardless of how special and challenging the situation may be. They also convince with their attractive design, intelligent functions and simple and user-friendly handling.
For a great listening experience right from the start.
The HearIntelligence ™ technology was developed by HANSATON to support natural hearing. The seamless interaction between the individual functions offers an individual 3D listening experience. The EXCITE Pro technology supports you for the best possible listening experience.
ConversationOptimizer XC Pro improves conversations in large groups and noisy environments from 360 °
ConversationBoost XC Pro amplifies quiet conversations, making them easier to hear
SpeechBeam XC Natural offers optimal focus on the speaker, even in difficult situations
AutoSurround XC automatically combines acoustic properties, seamlessly and as naturally as possible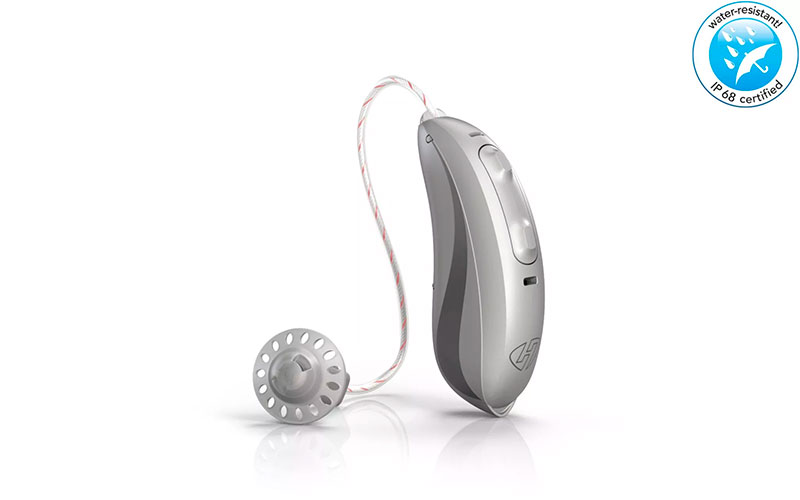 The battery-powered jam XC Pro R (BTE)
The jam XC Pro R312 M hearing system will impress you with its exceptional sound quality. In addition, the behind-the-ear (BTE) hearing system is convenient and easy to use. It is battery operated and the battery can be changed as usual.
With a size of only 2.8 cm, the jam XC Pro R312 M hearing systems are easy to use, comfortable to wear and, with the help of HearIntelligence ™ technology, offer an impressive sound experience.
The battery-powered Sound XC Pro R
The traditionally battery-powered sound XC Pro R offers the smallest sizes with all the advantages of HearIntelligence ™ technology and XC Pro wireless connection.
With a size of only 2.4 cm, the Sound XC Pro R hearing systems are light and comfortable. You offer your customers the best sound quality and are barely noticeable.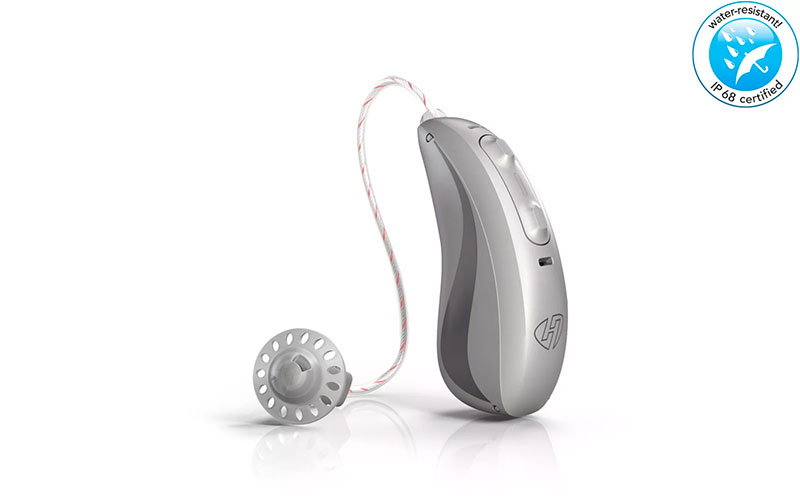 The rechargeable AQ Sound XC Pro hearing systems (RIC)
The AQ Sound XC Pro R with a size of just 2.5 cm is our smallest rechargeable hearing system. This beautifully designed hearing system offers innovative HearIntelligence ™ technology and wireless connectivity on a new level.
The core of the AQ Sound XC Pro R is a proven lithium-ion energy source with a running time of 24 hours and a charging time of just three hours. The battery is 80% charged after just 1 ½ hours and comes with a five-year guarantee. The system is also available with a telecoil, the AQ Sound XC Pro RT, with a size of 2.8 cm.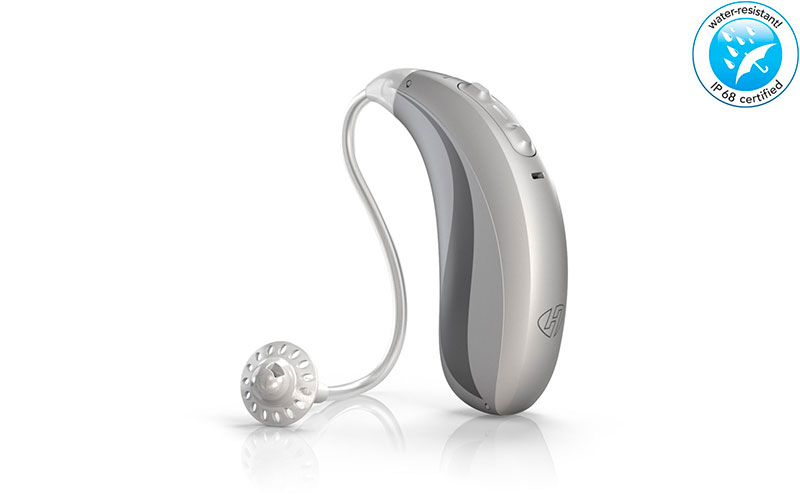 The rechargeable AQ Jam XC Pro hearing system (BTE)
The AQ Jam XC Pro R hearing system combines the advantages of a BTE with a simple charging function. And all of this with an attractive design. The wireless connection gives your customers many options, while the innovative HearIntelligence ™ technology offers irresistible sound quality.
The core of the AQ Sound XC Pro R is a proven lithium-ion energy source with a running time of 24 hours and a charging time of just three hours. The battery is 80% charged after just 1 ½ hours and comes with a five-year guarantee.
Colors of the EXCITE Pro hearing systems from HANSATON
EXCITE AQ sound XC Pro
Compact yet powerful
Music, films and everything that is important to you: Thanks to Bluetooth®, the AQ Sound XC Pro offers the function of wireless headphones, with which you can use any smartphone, tablet, computer or television without hands. * Fully charged systems offer up to 16 Hours of TV streaming or 11 hours of telephone and music streaming. ** If you want to travel independently of the mains, the new Comfort Charger is extremely practical: You can charge both systems at the same time, even without a power socket. This is pure freedom.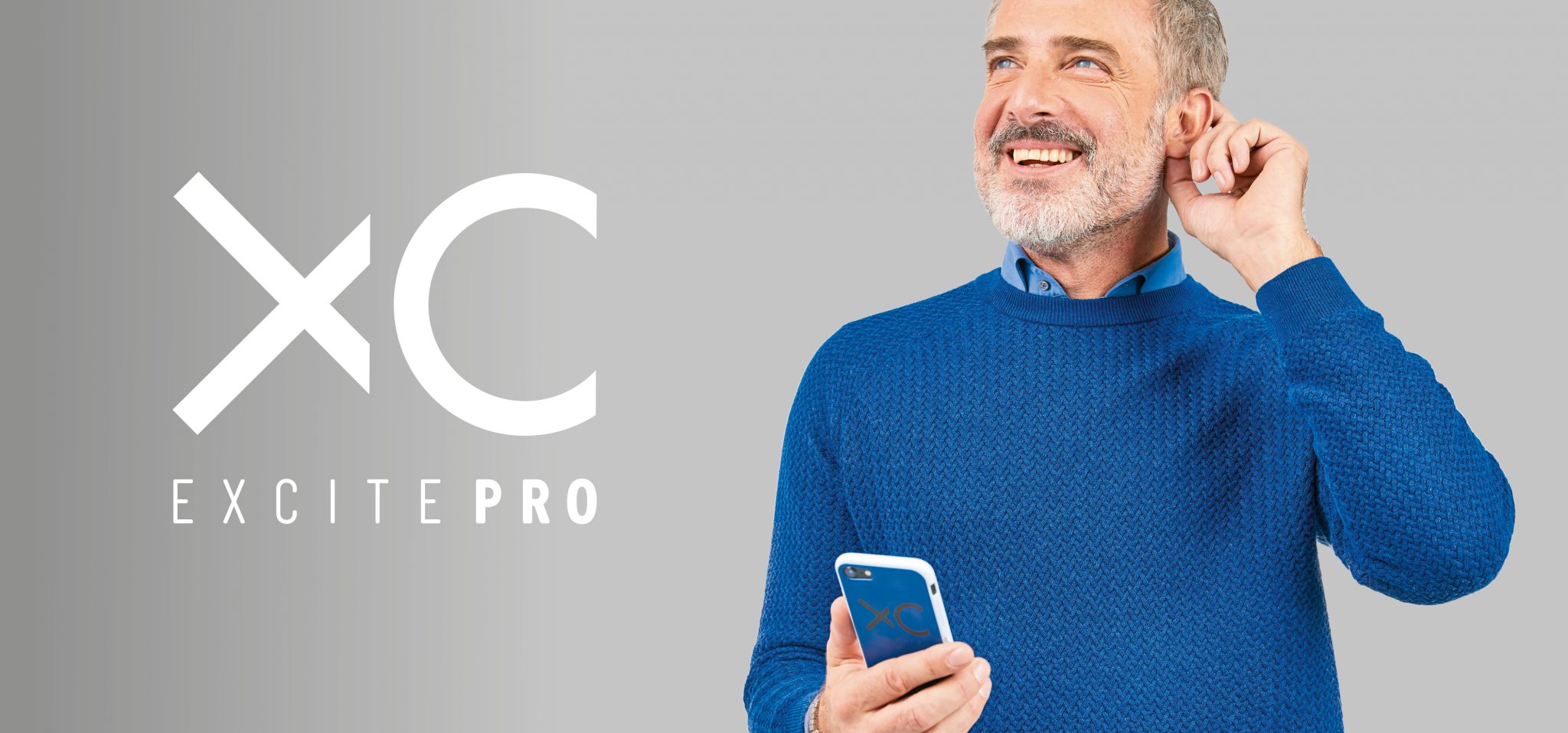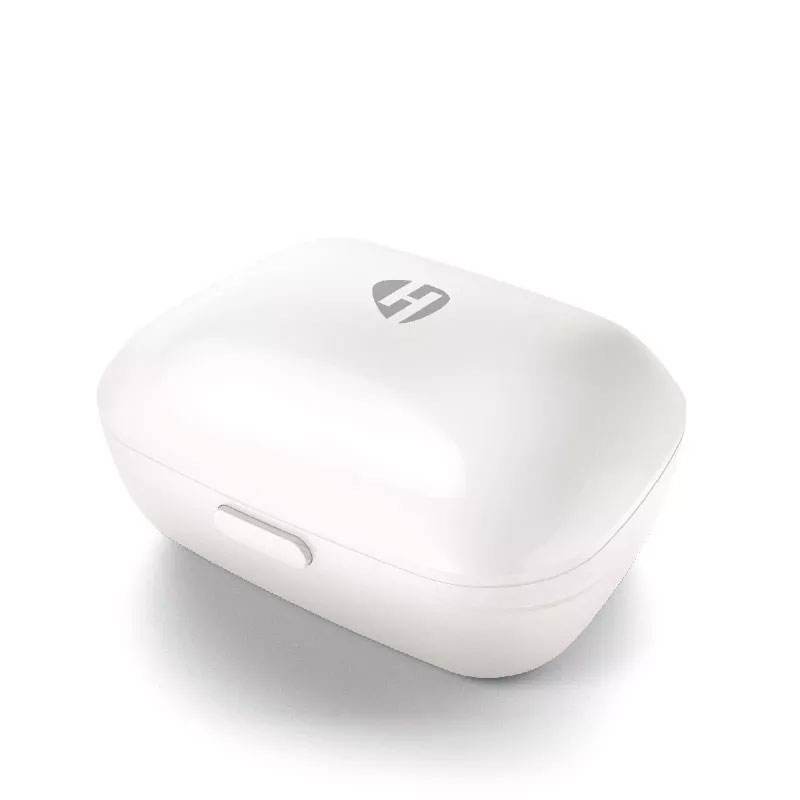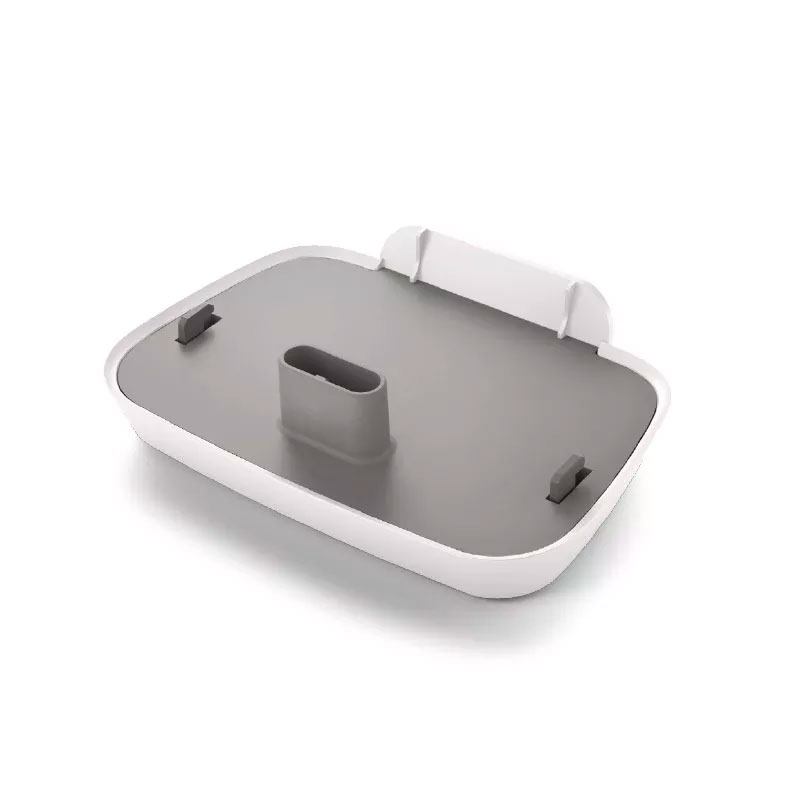 Simply top up **
For HANSATON, reliable hearing, convenient charging and proper care go hand in hand. This is where our new Comfort Charger comes in. It also serves as a case, charging station and drying station. The lid of this practical, elegant charging station contains a compartment with desiccant capsules. They remove moisture from the inside of the rechargeable EXCITE AQ Sound XC Pro R hearing systems that may have accumulated while being worn. Practical: The EXCITE Pro hearing aids can, if desired, be set so that they switch off automatically when they are inserted into the charging box and switch on again when they are removed.
EXCITE sound XC Pro R:
slim design, pro performance
The real wow factor of the Sound XC Pro R lies in the brilliant sound from the first moment and the practical functions that support you in everyday life. Talk to the hearing aid on your smartphone and stream movies and music easier than ever. The small Sound XC Pro R is adapted to the digital age and supports wearers in communicating and enjoying digital media in very different ways. *
Quick and easy connection – anywhere
TV Connector
With the TV Connector you can easily connect televisions and other audio devices such as stereos to your hearing systems. Many hearing aid users can watch television, films or listen to music from a distance of up to 15 meters from their TV Connector and enjoy an extraordinary binaural experience.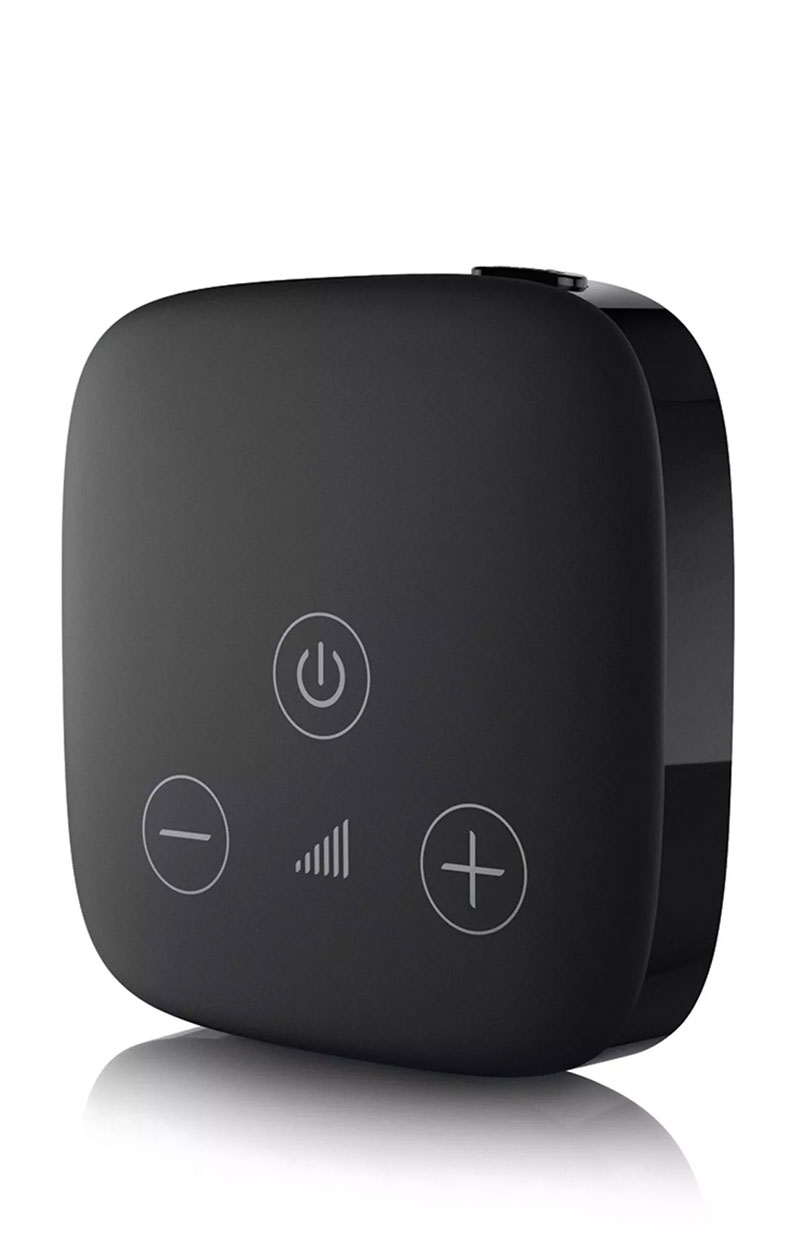 Remote control
The newly designed remote control offers discreet and easy operation of your hearing systems. The large, clearly marked buttons allow you to adjust the volume directly. The listening environments or the program can be easily changed with the device. It is particularly suitable for those who do not make any settings directly on the hearing system or who do not want to take out their smartphone. The device is compatible with all technologies of the EXCITE Pro product series.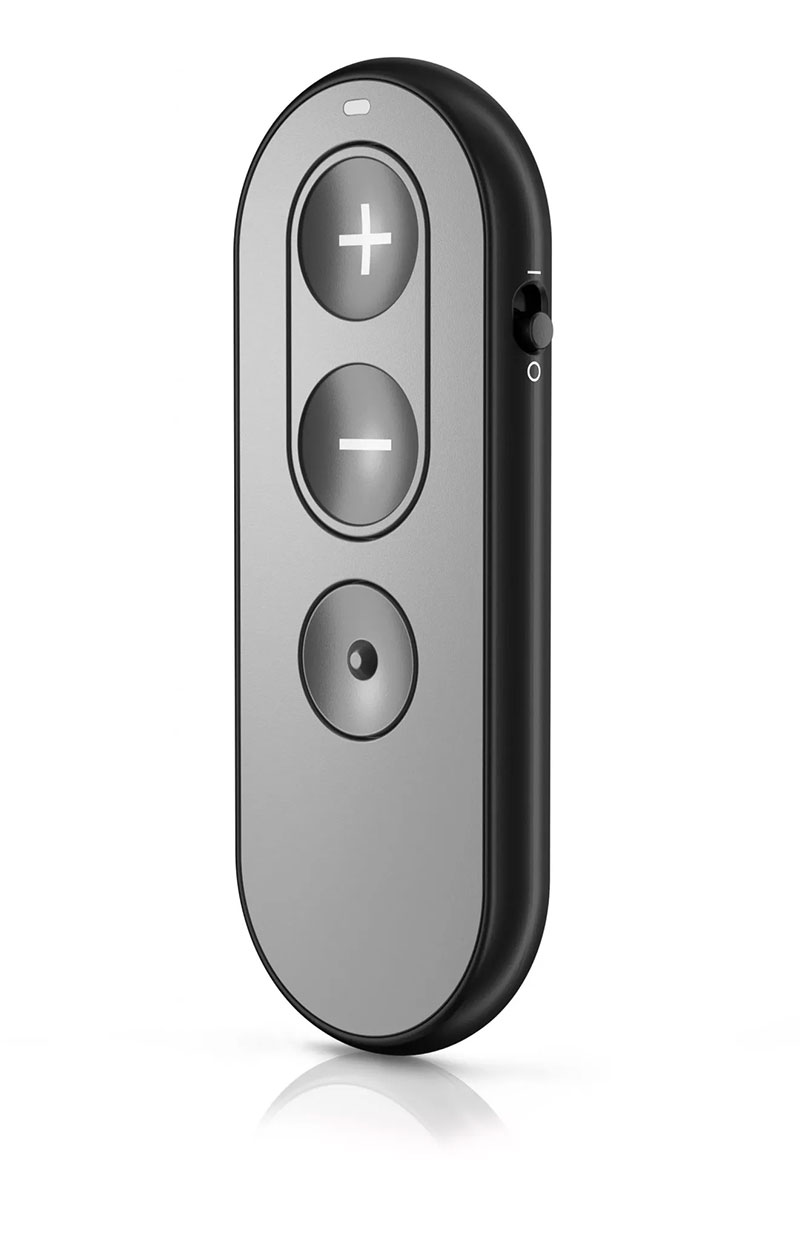 PartnerMic
The remote microphone has an optimized design and improved performance and can be easily attached to a person's clothing with an integrated clip. It offers excellent sound quality and battery power and can be easily operated with a button. It also transmits speech directly to the hearing systems with a range of up to 25 m. The PartnerMic is a real asset, especially in acoustically challenging situations.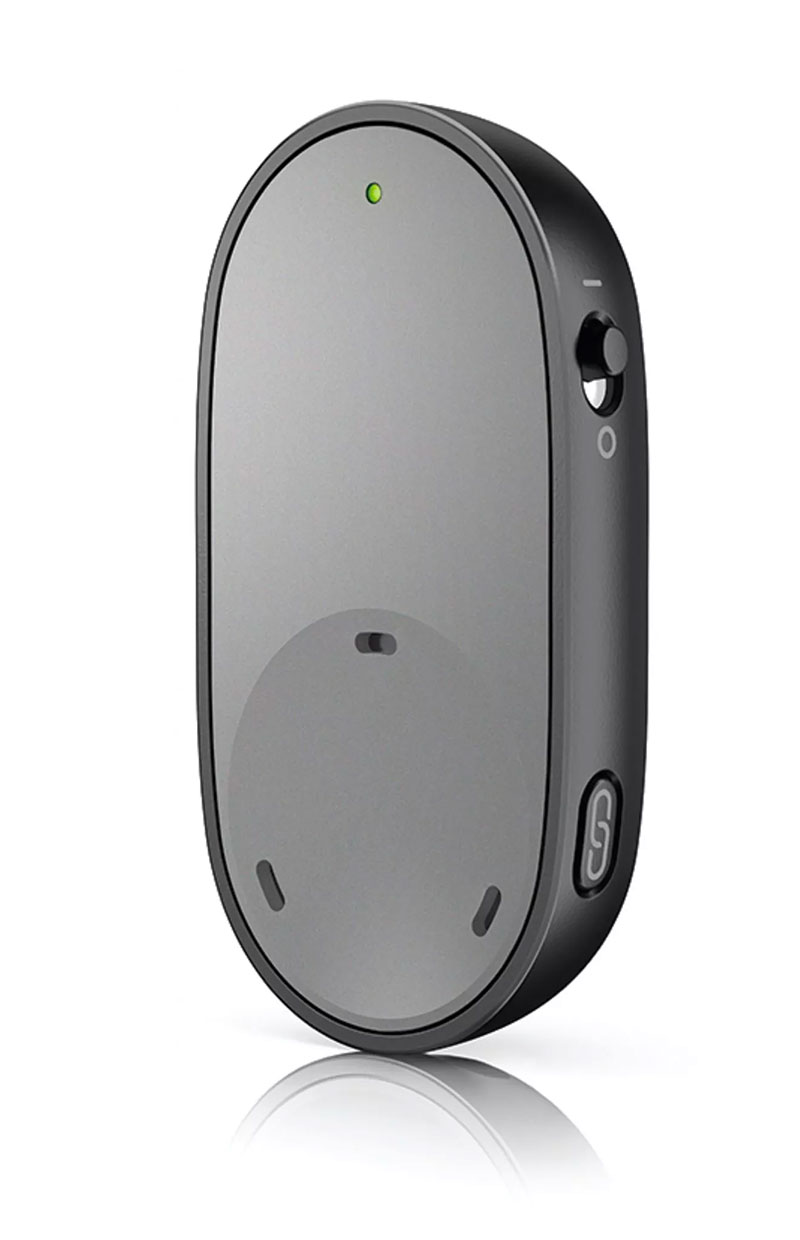 Stream remote app
With the Stream Remote app, users can easily and discreetly control their hearing systems with their smartphone. This intuitive app offers quick controls with visual feedback for all settings and changes. Bass, mids and treble can be individually adjusted with the new equalizer function.
¹ TV streaming: Requirement TV connector connected to the television set
² Phone streaming: With Bluetooth® 4.2 and most older Bluetooth® phones; the Bluetooth® term and logos are registered trademarks owned by Bluetooth SIG, Inc.
³ Lithium-ion battery life: Without streaming: 24 hours; AirStream technology (TV streaming): 16 hours; Bluetooth® telephony and music streaming: 11 hours